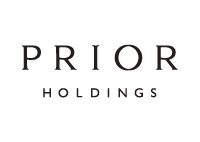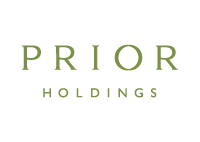 RECRUITMENT
Join our growing team
Raising inspiring specialists
We, at Prior Holdings are always improving to provide our customers world-class hospitality and enable them to reach to their dreams and deepest emotions. Prior does not just sell a service, it's a business that shares a vision, a common purpose with its clientele. We started as a wedding business to provide dreams and emotions. We raise inspiring specialists.
Rikunabi 2020 (JP)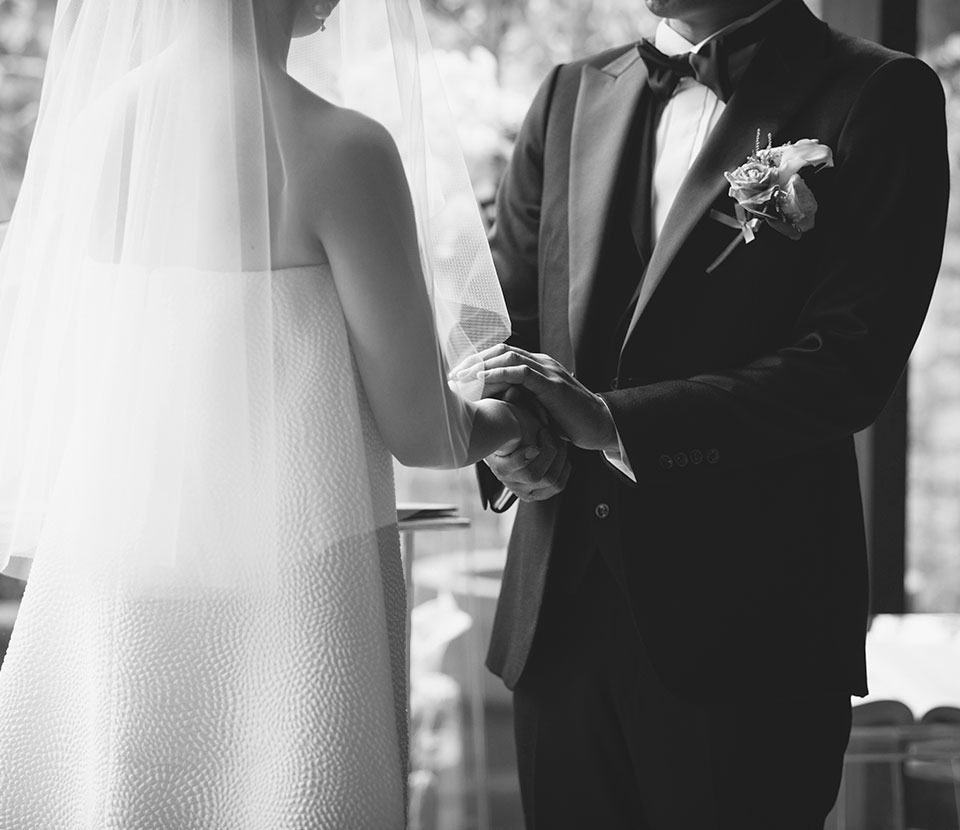 What we are looking for in our
employees
New recruits extend our brand
At Prior Holdings, employees are not only a workforce, they are the face of the company. Because by interacting with our customers, each and everyone of us become Prior's flag bearer.
Our services
To pursue authenticity
Prior Holdings's Prior is rooted to its latin figurative origin of "first-class". To maintain its "first-class" status, Prior is always in pursuit of authenticity. Because authenticity is tightly gripped with history, it is "prior" to its competitor and therefore "superior", "first-class". Not stopping at our authentic dishes and amenities, we believe that our employees must also embrace this authenticity to bring "first-class" services to our clients.
Our philosophy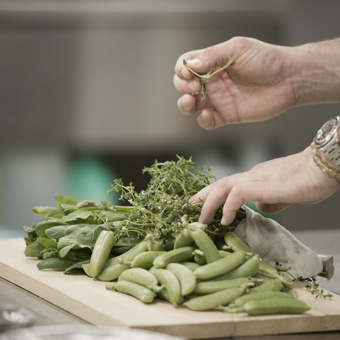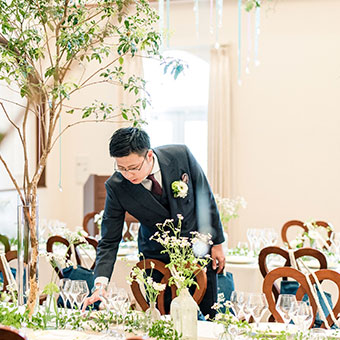 If you have met 100 people in your life, that's 100 different lives,
families and circles of friends. What makes my clients happy, what
make them sad, what challenge have they gone through in their life,
what encounter left an impression on them ? By listening to their
story, I can create alongside them an original wedding that fits their
narrative. Since your wedding day is a once in a life experience, the
job requires you to always give 100% but it's a challenge I enjoy
overcoming. Being the architect of this once in a lifetime event is a
huge responsability but also a great pride. I especially cherish the
moment when the guests come to me to tell me they enjoyed the
ceremony so much that they want me to be their wedding
coordinator when they marry. Doing a job that does not let you enter
repeater mode and being in direct contact with my clients' life
encourages me to keep doing my best.
I am working at the reception desk at our ENEKO Tokyo restaurant.
I also manage human ressources and all international related
business partnerships. Being a receptionist at ENEKO Tokyo, I
welcome the guests and introduce them to the ENEKO experience in
our green house. My task as a human ressources asset is to recruit
and form foreigners to ENEKO Tokyo's services. Fluent in 4
languages I'm also in charge of translating and interpreting for our
international partners whether it's oversea or in Japan. To work with
so many people, so many nationalities, cultures and to be able to
transmit my own experience to customers and new recruits alike is
my greatest pleasure.
During weekends, I'm in charge of the bride's hair set and make up
but during the week, my activities range from meetings with the
future bride about the hairmake, esthecian sessions or pre-wedding
photos' beauty treatment. My work scope is however not exclusive
to wedding activities : I also do hairsets, make up and esthetician
session for women who just want to be prettier. Because the
wedding day is such a special event, I want to help the bride look her
best for when she will walk down the aisle. It's a lot of pressure but
also very rewarding. I also have experience as a wedding planner
which allow me to have a larger vision of my clients' needs.
Specialist team
Our specialist team provide our customers with "first-class" hospitality and let them experience the best day of their life.
Wedding producer
Wedding coordinator
Maître d'hôtel
Visagiste (dress・makeup)
Cooks
Reception staff
Sommelier
Patissier
Chef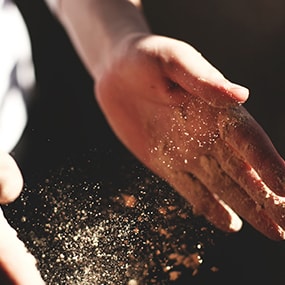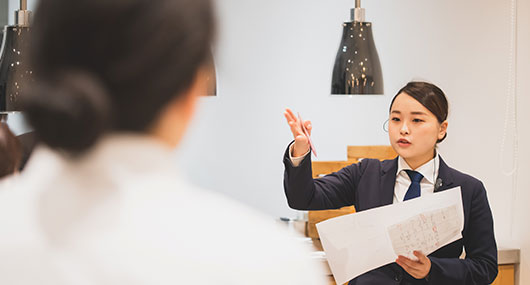 Marketing manager
Brand manager
Communication manager
Project manager